Carols in Dubrovnik have a centuries-old tradition. Sung by generations, singers pass through the city with good wishes on days of Christmas, New Year or during other holidays. Each carols sought, in return, for some kind of reward. In Dubrovnik, this old custom is inseparable from the holiday picture of the City. According to some records from the history can be concluded that this custom existed prior to the 1272nd when it was first reported in the Dubrovnik Statute. So much about history.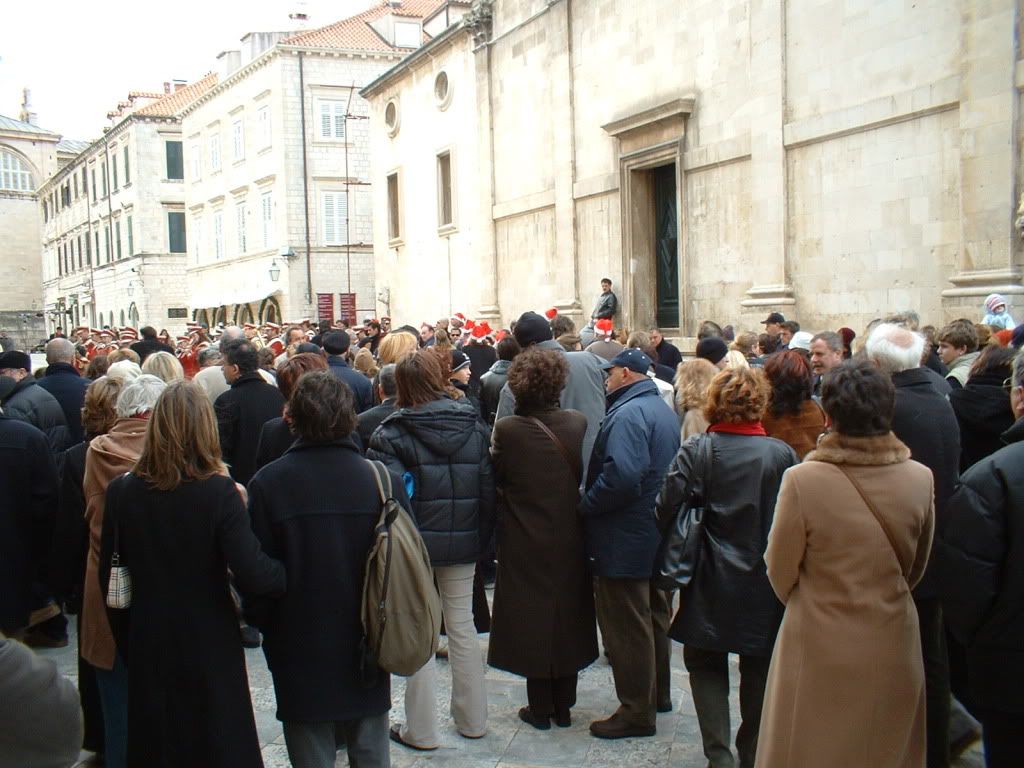 The custom of these greetings are kept up to date. Every Christmas Eve carol begins Libertas Mixed Choir, Brass Band and folk ensemble Linđo. Carols starts first at the institutions such as hospital, nursing homes, radio station Dubrovnik and of course to the all sponsors who, over the year, have had an understanding for the work of the amateur association. All ends in front of the office of the mayor who is also the largest sponsor.
In the evening is another story. From door to door a groups of children are singing and congratulating, and therefore are rewarded.
It would be a few dashes of old Dubrovnik's tradition that was kept up to date and, we all hope, will never disappear.