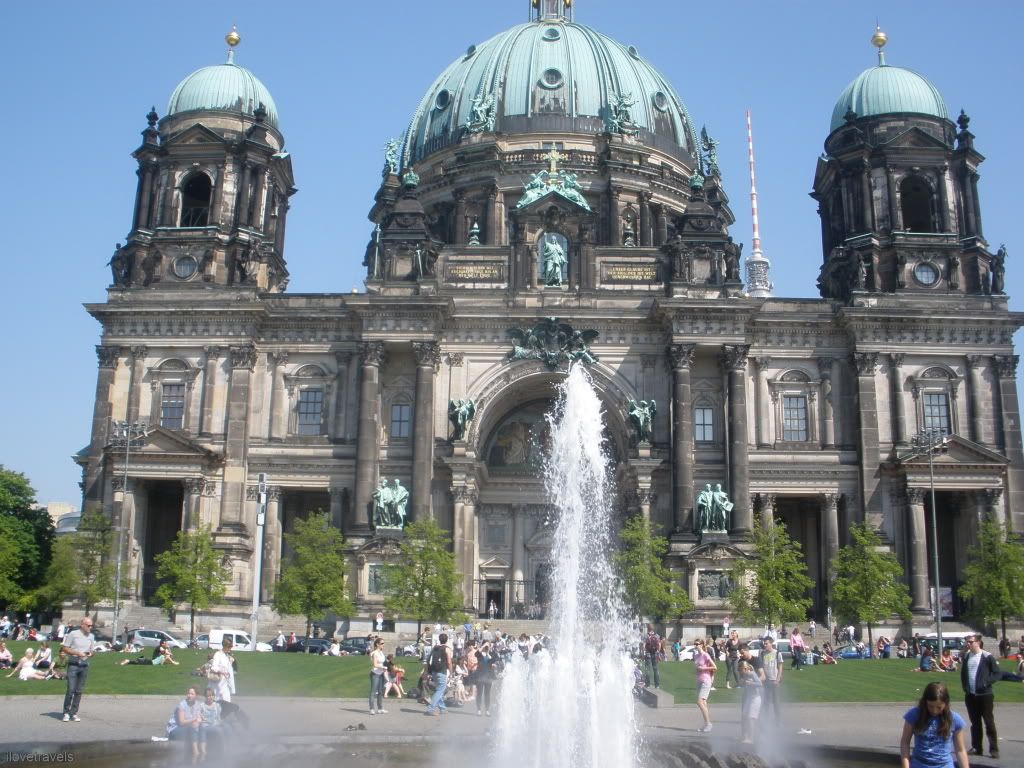 Berliner Dom
The Berliner Dom is an impressive basilica known as the "Protestant St. Peter's". The present Baroque structure dates only from 1905, but stands on the site of several earlier structures. The history of the Cathedral on Berlin 's Spree Island began in 1465 when the St. Erasmus Chapel in the newly built royal palace of Cölln on the Spree was elevated to the stature of collegiate church. With Martin Luther's support , the elector established the Reformation in 1539, and the "Dom" became a Lutheran church. In 1608, the collegiate church was dissolved , and the Dom was declared the highest parish church in Cölln on the Spree . When Elector Johann Sigismund converted to Calvinism in 1613, the Cathedral became Court and Parish Church . From 1747 to 1750, Frederick the Great commissioned Johann Boumann the Elder to build a new baroque building to the north of the city palace. After the coffins were transferred from the crypt, the old, dilapidated Cathedral was torn down.
On the occasion of the union of Prussia 's Lutheran and Reformed communities, the interior and exterior of the Cathedral were renovated. The classicistic conversion by Karl Friedrich Schinkel was completed in 1822.
During World War II, the building was bombed by the Allies and severely damaged. A temporary roof was installed to protect what remained of the interior and in 1975 reconstruction began. The restoration of the interior was begun in 1984 and in 1993 the church was reopened .
This was a brief overview of the history of the Berliner House that I compiled using the information from the web guides. Berlin 's cathedral is not a must-see, but it is certainly worth a look. suggest to you climb to the top of the Dom where you can enjoy in a beautiful view of the entire city.