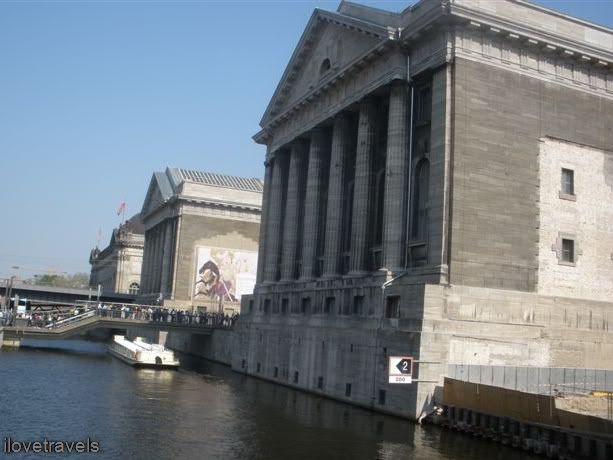 Pergamon Museum
Next day we went to do a tour of the in the Island Museums. Previously we purchased a Berlin Welcome Card + Island Museum for 72 hours which made ​​us easier to move around the city, as entering into the museums. Museum Island is the most beautiful thing that could be seen in Berlin. At one place on the island in five magnificent buildings, each has its own story, its history, lies a priceless treasure. Of all the museums for me the most important is Pergamon museum. During my stay the building was restoring. Although the works were in progress, the beauty and size of the building could still be recognized. At the entrance, we were stunned. Amazing picture, the universe in space, ha ha ha, kidding, but really when I walked into the first room I had the impression that I was so small. Huge space revealed before our eyes so we really had the impression that we have stepped into something big. And we did!
Pergamon Museum today accommodates tree separate museums The Collection of Classical Antiquities, the Museum of the Ancient Near East and the Museum of Islamic Art.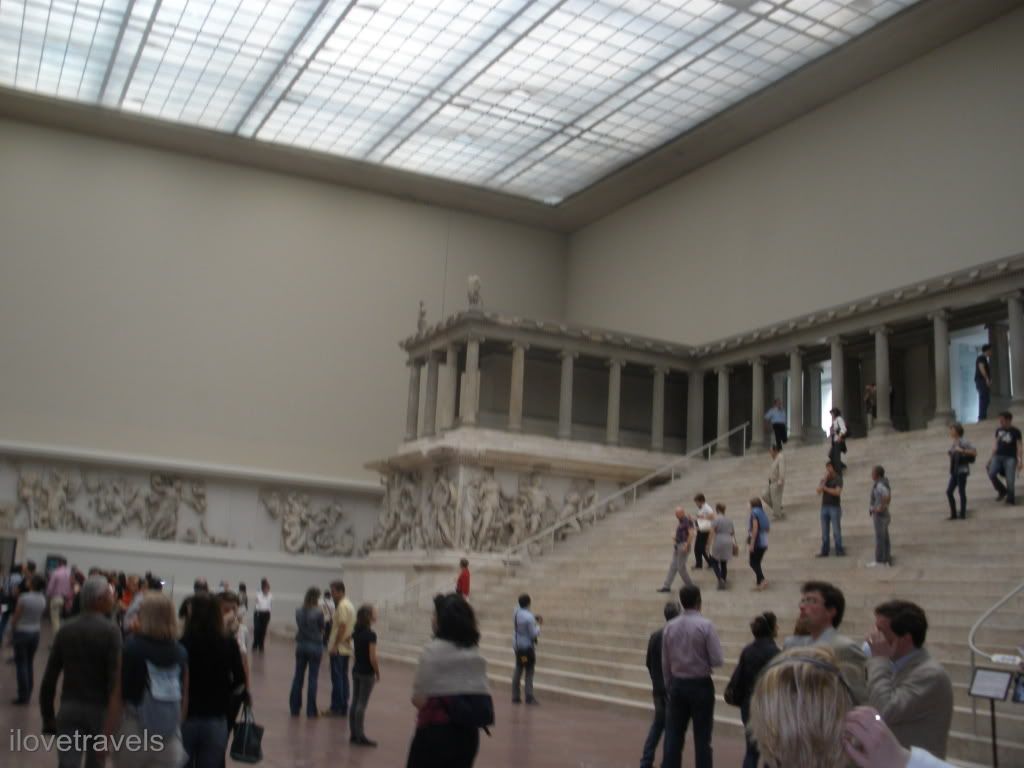 Pergamon Altar between 180 and 159 B.C.
Ishtar Gate
Processional Way of Babylon
Market Gate of Miletus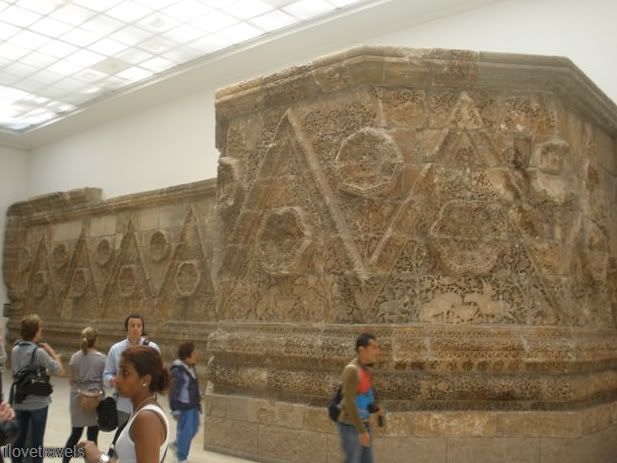 Mshatta Facade
These scenes leave you speechless. I'm not an expert and I cann't say more about this, but I know, I can recognize what is valuable and beautiful, and this really is. This is a little part of my experience that I wanted to transfer thought the pictures to everyone who will watch it. Let it be a new inspiration for new knowledge and experiences.