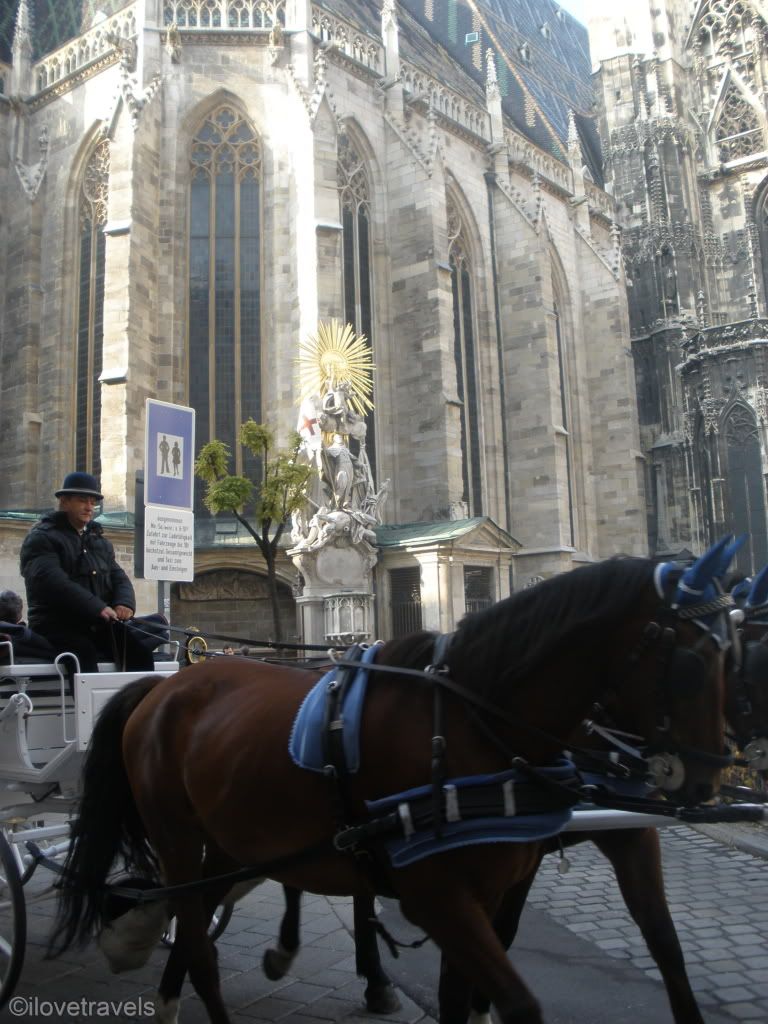 Stefansdom is situated in the very center of Vienna. It is the most significant symbol of Vienna and gives the impression like the whole city revolves around it. We went for a visit to this cathedral the first thing in the morning and ofc we had to climb up one of the towers. It took us 343 steps to get to top and it's quite a challenge. Getting to the top is always a chore but you'll be rewarded with the magnificent view on the whole city. This is also applied to Vienna. Stefansdom is a gothic cathedral, one of the most beautiful in the world. It reminds me of the one in Prague and Milan, however I don't like to make any comparisons since each has its own beauty and history.
The oldest sections of its facade, the Heidentuerme and Riesentor, are of Romanic origin. They date back to 1260. during the reign of King Ottokar II of Bohemia. But it was left to a members of the Habsburg royal family to complete the construction of the cathedral.
A lot of members of the Habsburg family rest beneath it. Today Stefansdom is also a beautiful concert hall where you can enjoy classical music including the one written by the austrian genius composer Mozart.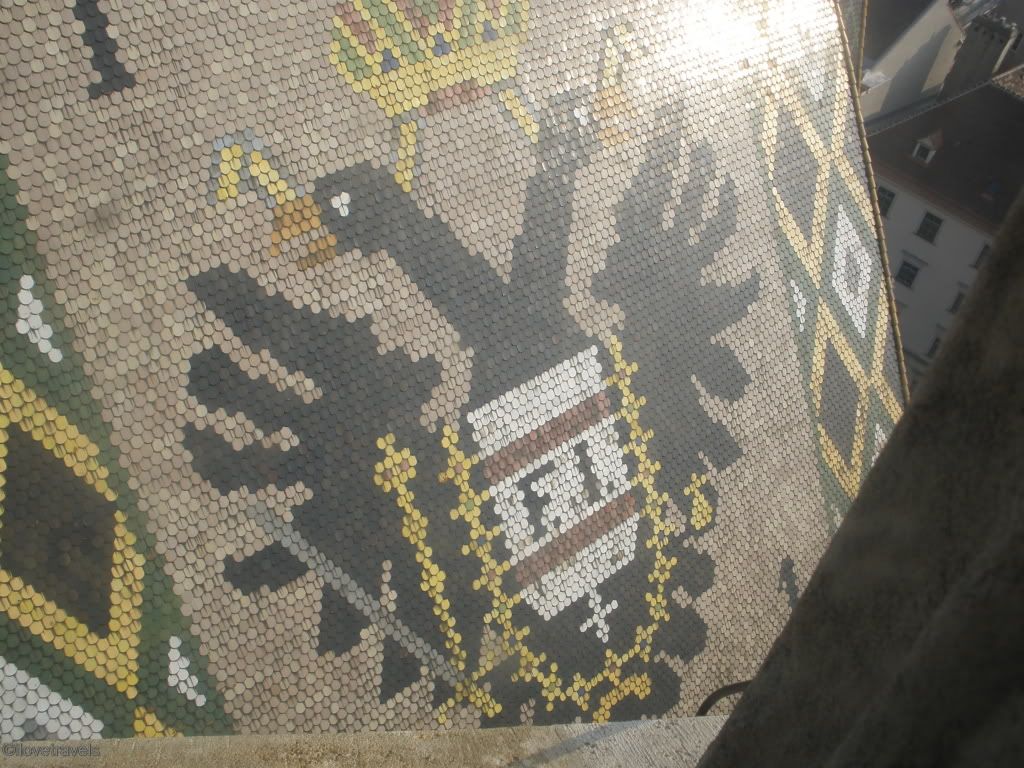 Crest on the Cathedral's roof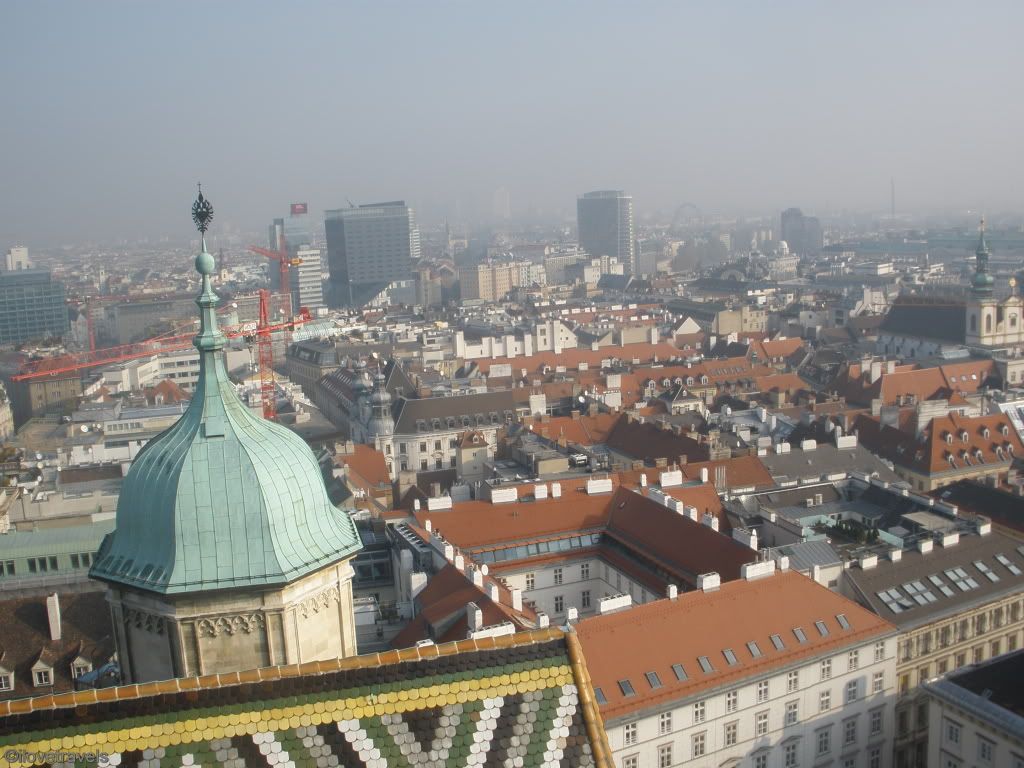 View from the Cathedral's Tower