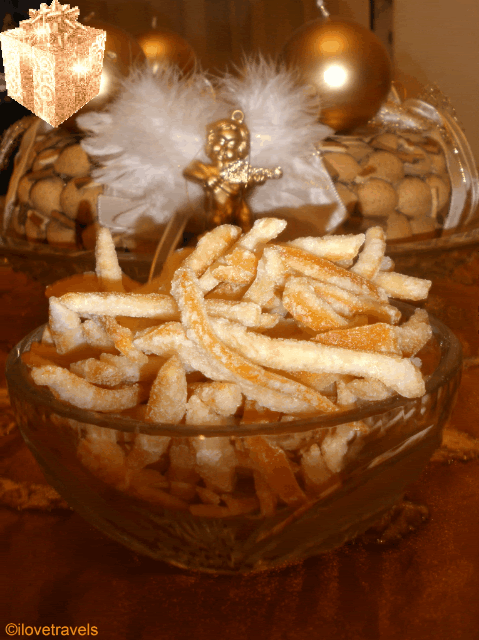 The orange, as you'll see from this recipe, can be utilized literally 100%. Don't throw the orange peel because you can make a really delicious treat that you can serve as a snack or even use it to decorate a fruit cake.
Peel the orange (must be home grown-organic)
Cut the peel into thin sticks and soak in water for 3 days (change the water 2 times a day)
After getting the peel out of water, dry it well, preferably on the kitchen paper and then weigh.
Ingredients
20 dkg of orange peel
20 dkg sugar
3 dl water
Put the orange peel strips into a pot, pour 3 dcl of water over them and cook until they become soft.
Add sugar and continue cooking with the occasional stirring until the liquid evaporates.
The peels are ready when sugar gets crystallized and stuck on them (not caramelized!!!).
Spread on baking paper and leave to dry.
This is the specialty of the Dubrovnik area, that my grandmother and mother taught me. When my grandmother was very young it was a very popular treat during the Xmas holiday season and was served with dried figs and a small cup of rakia or Rosolin (Rose liqueur).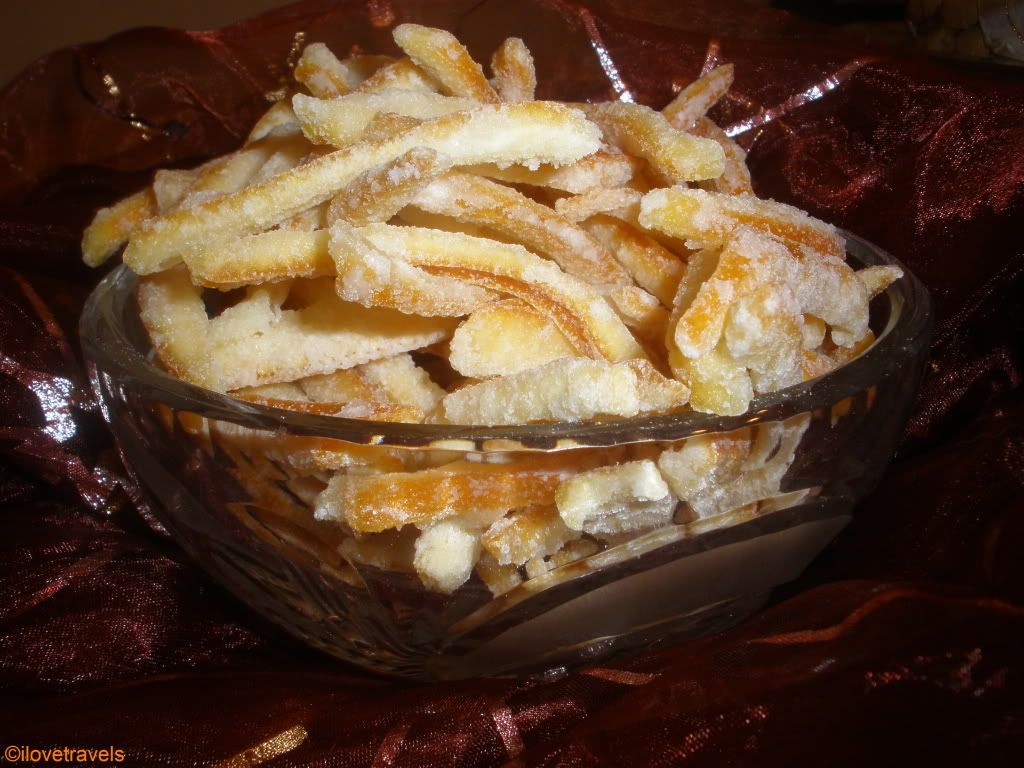 Bon Appetit!