Marques de Pombal Monument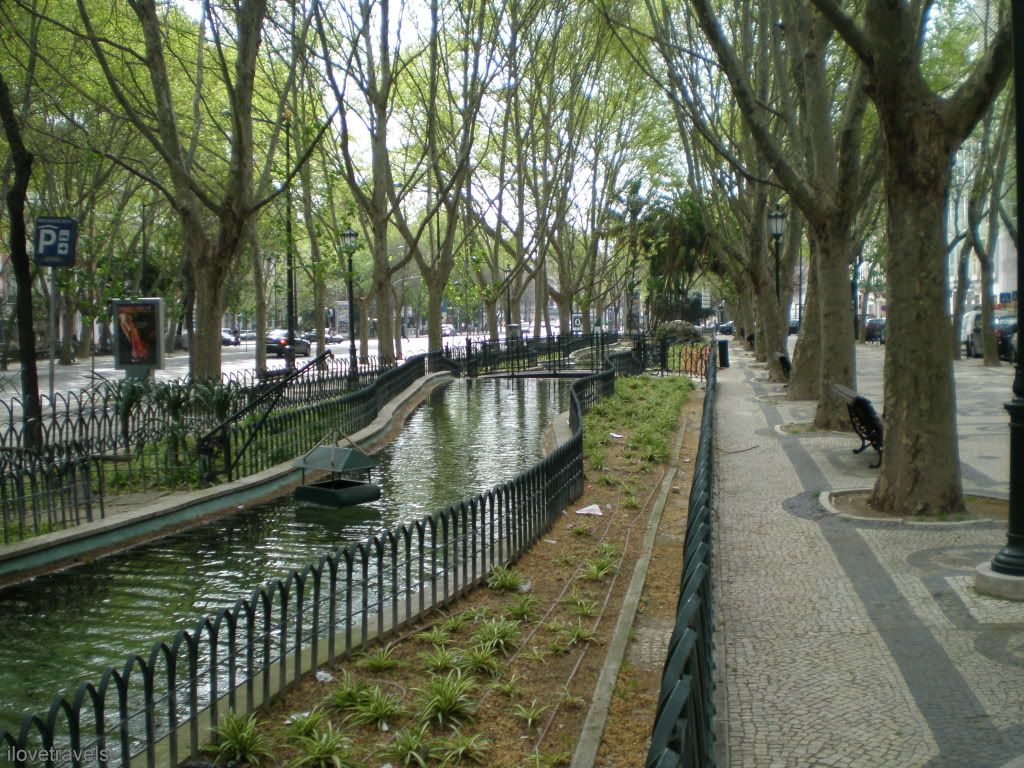 Avenida Liberdade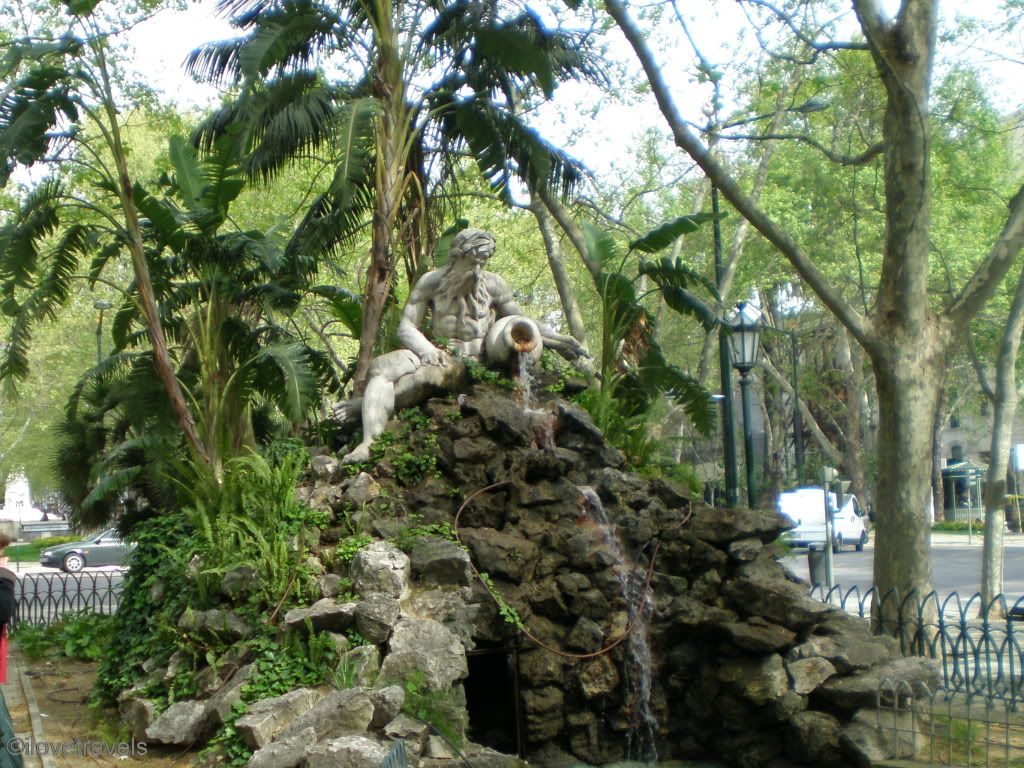 Avenida Liberdade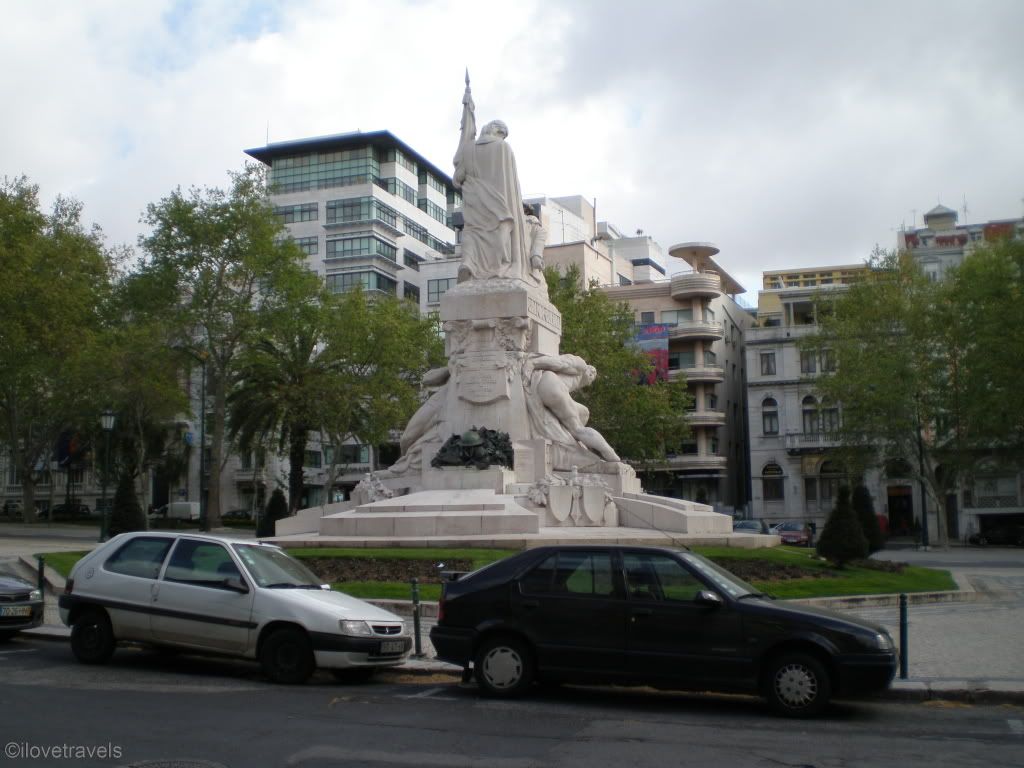 On the next day in Lisbon we had few "tasks" to fulfill. I love to travel, I love to see a lot of new places and when I say task I don't just think about mere sight-seeing and numbering the places I visited, I actually mean enjoy them. I wish I could see all my everyday obligations with the eyes of a traveler. The hotel was located at the top of the
Avenida Liberdade
. Avenida Liberdade is Lisbon's Champs-Élysées. This boulevard is the main avenue of the city. It runs 1.6km from
Marques de
Pombal Square
(Marquis of Pombal was the prime minister responsible for the rebuilding of Lisbon following the Great Earthquake in 1755. The monument shows him standing on a column with his hand on a lion, as a symbol of power, and his eyes are directed to the downtown area that he rebuilt) to
Restauradores Square
and it's more than 90m wide. It's an elegant and beautiful promenade with fountains, cafes, hotels and shops, but what attracts the most of your attention is the decoration on its floor.
In the avenue you can also find the
Monument to the Heroes of the Great War
, a tribute to the 50,000 Portuguese soldiers who fought in World War I.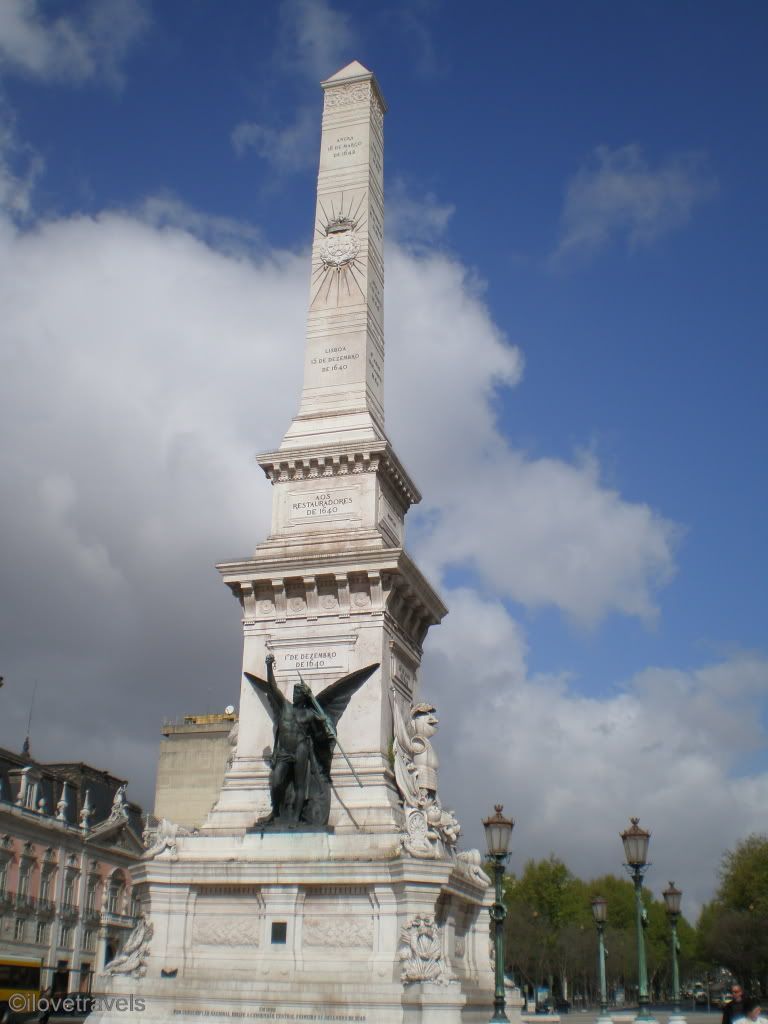 Restauradores Square
When we reached the
Restauradores Square
, a huge space appeared before us. There you can see a monument that commemorates the country's liberation from Spanish rule, that lasted for 60 years, in the 1640.
A beautifully arranged floor that looks like a chain reveals itself in front of you.
Rossio Square
Walking along we arrived to
Rossio Square
. The tiles there look like a rough sea and they are handwork. I'm really amazed by some people's love, patience and dedication to make something as beautiful and complex as these tiles.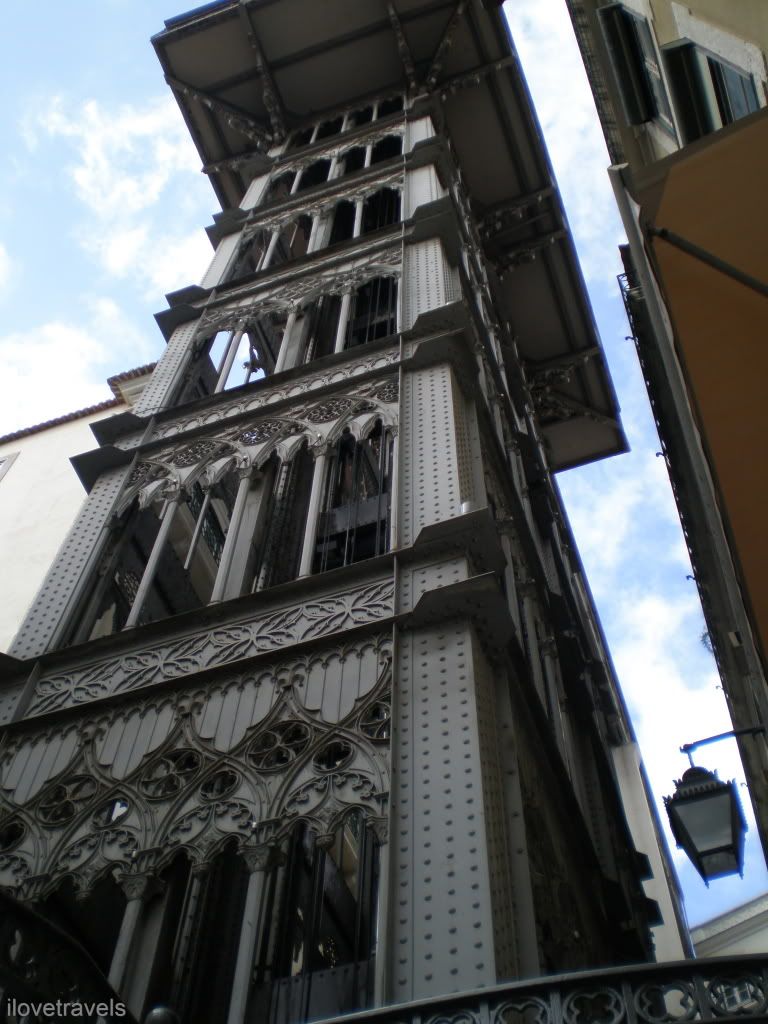 Santa Justa elevator
Santa Justa
is one of the city's best-loved landmarks and also known as the "Elevator of Carmo", this extraordinary structure was built at the turn of the century by the Portugal-born French architect Raoul de Mesnier du Ponsard a student of Gustave Eiffel, explaining the structure's similarities to Paris' Eiffel Tower, to connect downtown to Bairro Alto, the lowest and highest points of the city. At the top there is a plateau with a small cafe.
Praca Comersio and river Tagus
The view from the plateau stretches around the city center, on one side, a square
Comersio
and the river
Tagus
, on the other side overlooking the Rossio Square and opposite the elevator view at one of the seven hills of Lisbon and
Sao George Castle
. But that's another story.
We walked a lot so we were pretty tired, and it was a lunch time.
Sao George Castle
Rossio Square