Canali Navigli
And just when I wanted to go back a little from history into the life and spend a little time out on the Navigli canals I discovered that even they are history. The whole city's history, fantastic!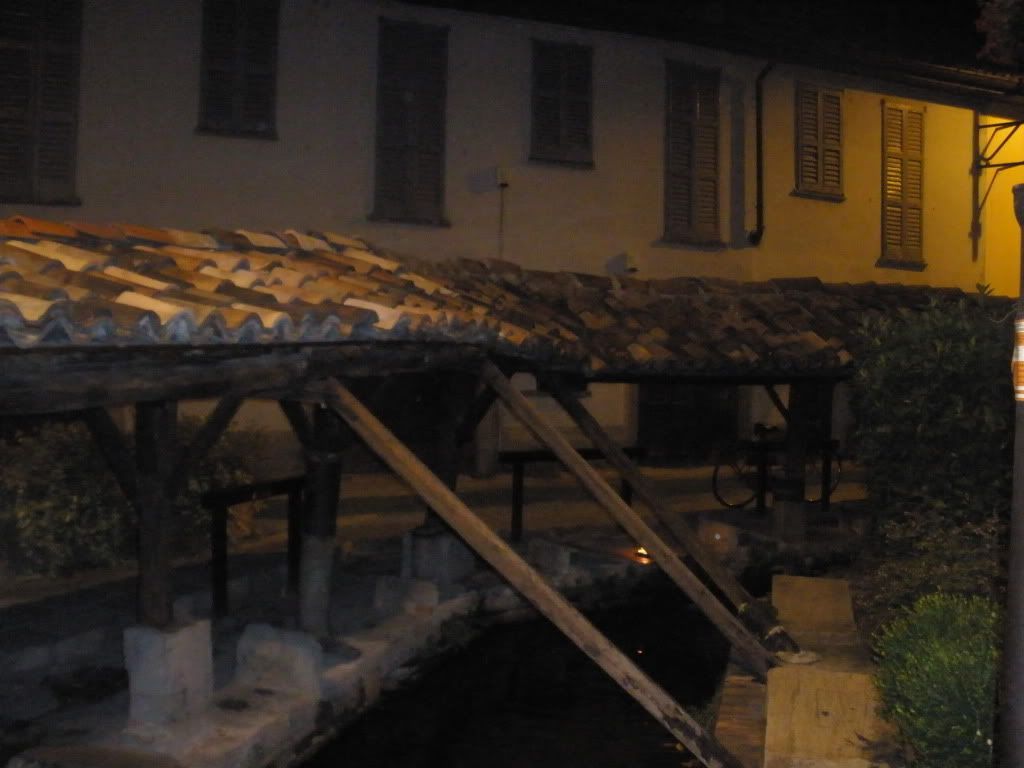 The Navigli of Milan are the artificial canals constructed between 1179 (Naviglio Grande) and the 16th century (Naviglio Martesana) with the purpose of making Milan accessible from Ticino and Adda. The construction of the Naviglio Grande begun in 1179 and in 1209 the Naviglio arrived to Milan. Since the first day of the construction the best engineers undertook the project and even today it is possible to admire the innovative system of dams conceived by Leonardo da Vinci at the end of 15th Century. And now put the history aside. My recommendation to everyone is to do a walk through this beautiful part of the city, which is every night full of people, open restaurants, a pastry shop with the famous Italian ice cream, in short a place full of life.
San Siro
For those who love football or for those that don't like it, it's worthy to do a tour trough this beautiful old stadium. It is also an essential part of the visit to Milan, not only because the fact that Inter is European champion but also because it represents part of a new history that we can not skip.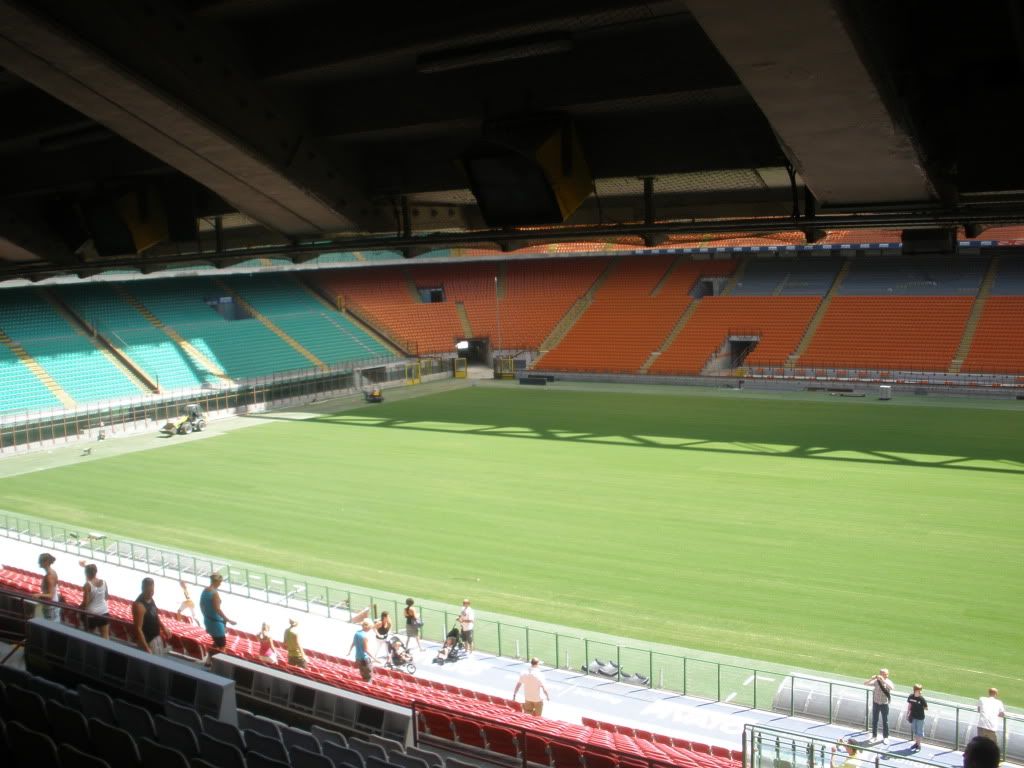 The world-famous San Siro Stadium (also known as the Stadio Giuseppe Meazza) is jointly home to Milan's two main football teams and two of the best teams in Italy's Serie A football league, AC Milan and Inter have proud footballing traditions and the San Siro Museum tells the histories of both clubs with memorabilia including cups, medals and shirts as well as life-size replicas of some of the clubs' great players including Franco Baresi, Paolo Maldini, Marco Van Basten, Ruud Gullit and Nereo Rocco. Guided tours of this incredible 86,000 capacity ground are available.
What to say at the and? It's always a little time and so much to see. A time of departure came and I wasn't able to see everything I planned. Who knows whether this was due to lack of time or I might have deliberately left something for next time. Goodbye Milano see you again!!!!!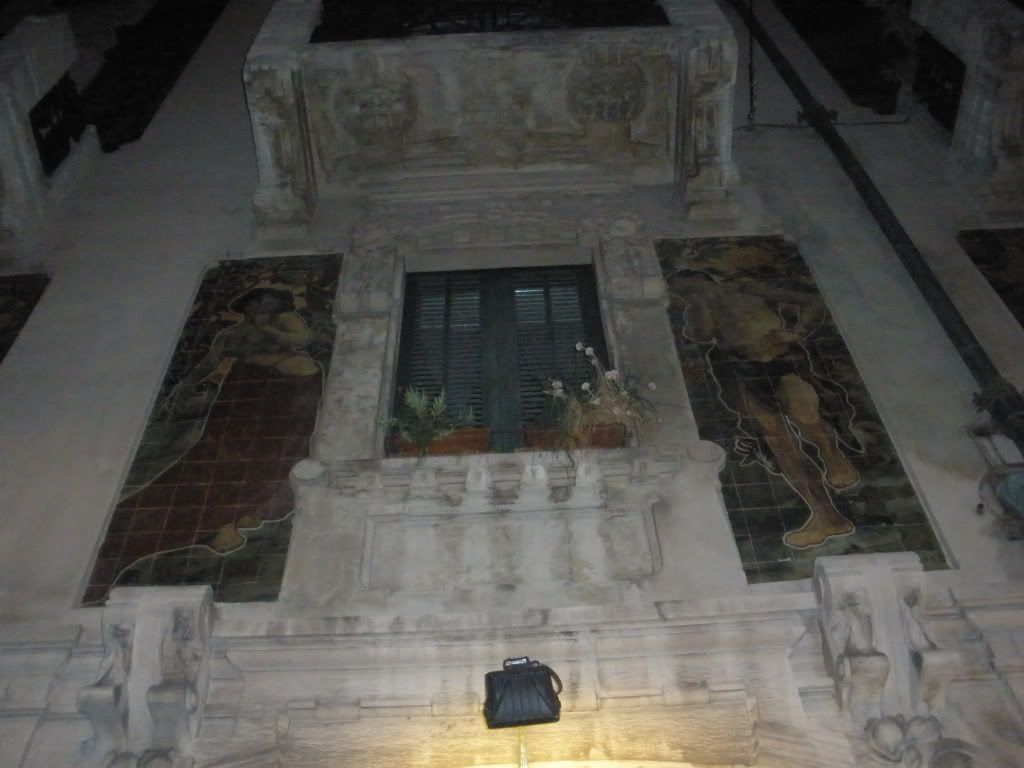 Beautiful building in Milan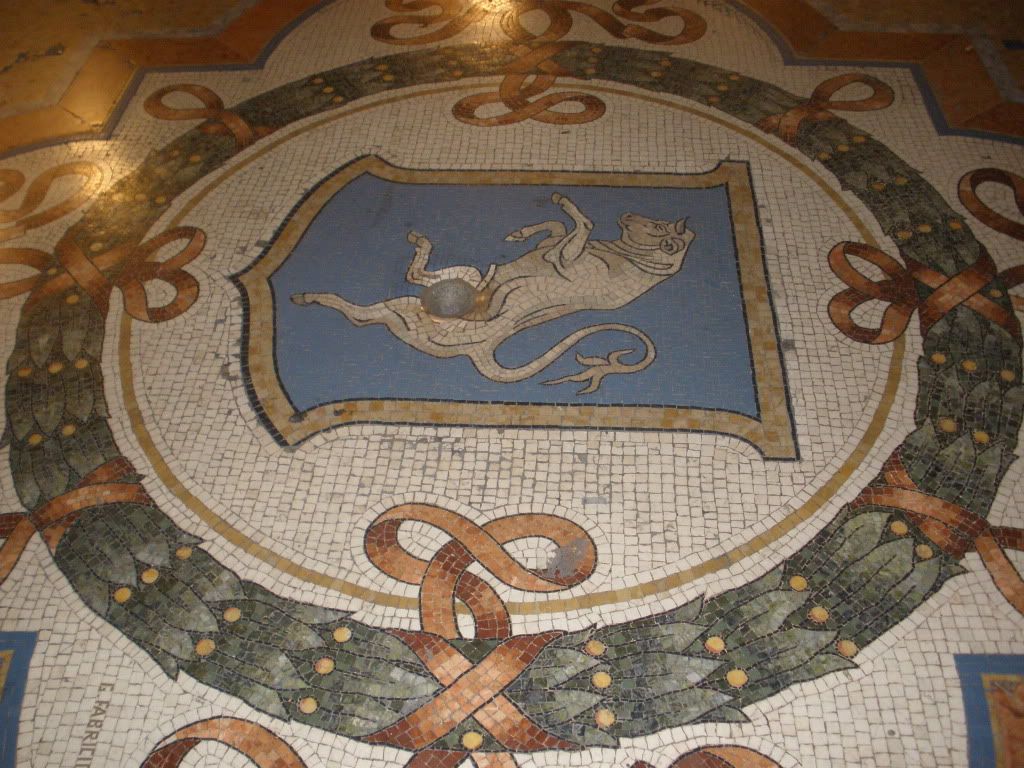 Poor Bull
Inside Duomo
Leonardo Da Vinci monument
Castello Sforzesco